About 18-years ago, just like everyone else, my life was a little different. It wasn't worse or better, just different. I was a stay-at-home mom; the kids were probably 4- and 2-years old. If you are a math person, you will know they are now 22- and 20-years old. And, 18-years ago, I was 32-years old.
About 18-Years Ago
Okay, now that we have all of that established…I am here to share with you a photo of me, sure enough, from 18-years ago.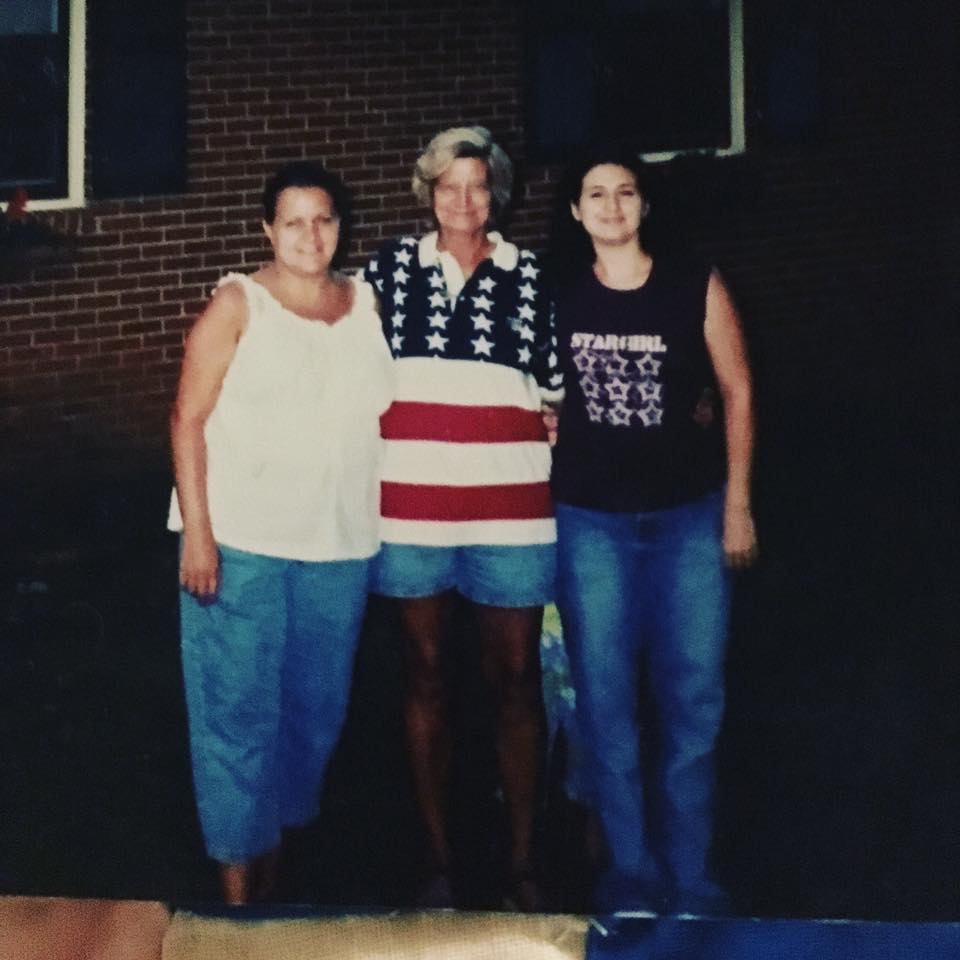 My sister sent this to me just a few days ago (she is on the far right and her name is Holly). I was kind of shocked when I saw it. I never thought I was that size even though all of the tags on my clothing read either XL or 16-20.
I was not unhappy, at all. However, my health was starting to decline. It was around this time that I was getting anemic and was diagnosed with insulin resistance. High cholesterol was about to enter my life as well.
In the years to come, medications were prescribed and I was now on the path of most Americans by treating my unhealthiness with pharmaceuticals prescribed by doctors.
It wasn't until around 4-years ago that I was set on a path to create a healthy lifestyle. I have blogged about it several times here on Moxie Beautiful. Which is why I am sort of maneuvering this blog towards fitness and #MoxieFit50.
This blog will be now dedicated to all things Crossfit, Moxie, and Grit. And it will be Beautiful. 😉
I've been attending CrossFit since late 2013, around October let's say. I think I've participated in three CrossFit Opens. I've been a member of two boxes. I've visited several boxes when traveling.
CrossFit saved my life and changed my life drastically. My passion for it only gets stronger and stronger as time goes by. I am now starting to collect the items for a garage gym so I can workout at home when the Box is closed on holidays or when I am unable to go to a scheduled WOD.
The CrossFit community is like being in a family. If you miss a few days, someone will call or message you to say, "Hey, where have you been? Get your ass back in here." We encourage one another all the time, pushing each other to get uncomfortable and improve. We get to know each other and spend time with one another outside of the Box.
I have blogged about my intentions, goals, and desires when it comes to CrossFit before. But I will now start to seriously pursue these goals.
Here are some things I'd like to accomplish:
Visit all the north Alabama CrossFit boxes and blog about them here, making a guide.
Get my CrossFit Level 1 Certification.
Participate in a local competition.
Lose weight, get ripped, improve performance (more details on this in a separate post).
So, I hope you subscribe and follow along and even JOIN ME!