I decided to attend the soft opening of the new Belk at Bridge Street in Huntsville. I mainly wanted to go to see the counter at Jo Malone – a British luxury lifestyle brand and part of the Estee Lauder family.
The counter is gorgeous! I hope Jo Malone and I become very good besties! While I was standing around gawking at the Jo Malone counter, I kept seeing these "suits" walk around with notebooks and binders in their hands. I knew they must have been from corporate and so I asked one of them, and sure enough, they were from Charlotte.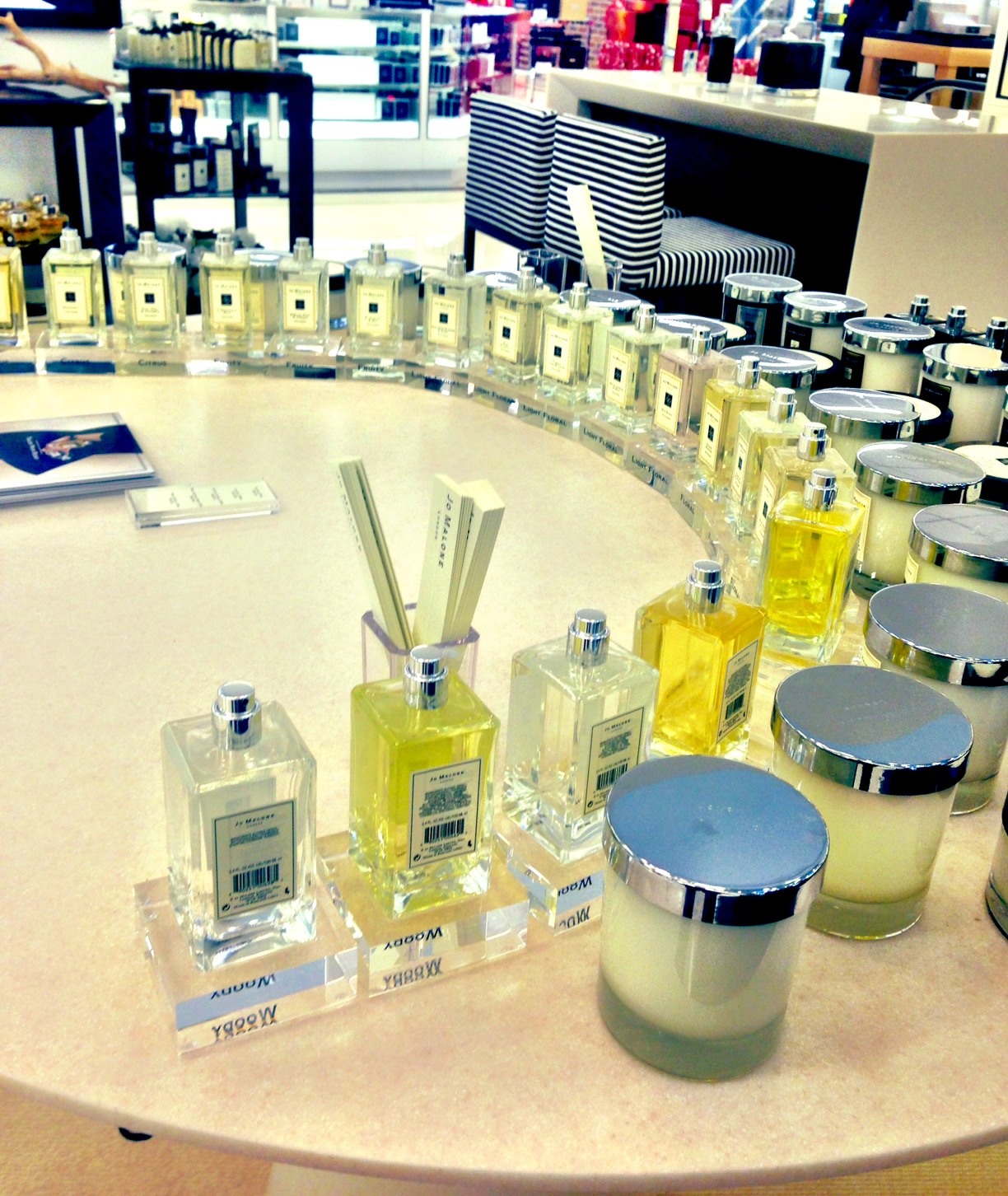 At one point, when I moved over to the handbag section, I saw the Charlotte people again. This time, they were standing around talking in the middle of the aisle to an associate. The sales associate in the handbag section noticed me watching them. It's then when she told me that it was Mr. Belk himself! One of Mr. Belk's people must have heard me gasp because she turned around and asked if I'd like to meet him.
After the excitement of meeting Mr. Belk, I finally settled down to finish my tour of the store. It is not a huge store, which I like. It is laid out well and the women's department is downstairs while the men's and home goods are upstairs.
The dressing rooms were cute, especially the waiting area or entrance into some of them.
I am excited Belk is at Bridge Street now. I wasn't too sure at first, when I heard they were coming a year or so ago. But I am glad now. I think they'll be fine. They'll do great!
Please enjoy some more photos from my visit.
Show me your moxie!