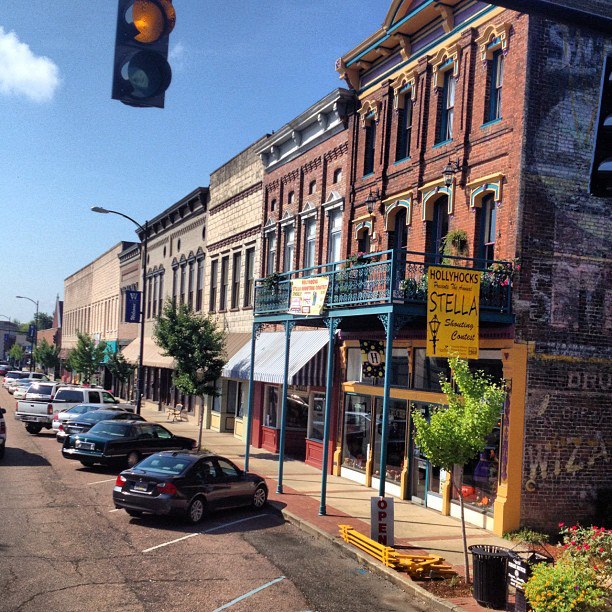 I just got back from a trip to Columbus, Mississippi where I was invited to attend to cover the Tennessee Williams Tribute. I am to write about it for Deep South Magazine. I have specific things I want to write about and submit to DSM and the rest I will hopefully be able to post here and at my other blog.
Let me tell you something, though, right here, right now… I thought I knew about the south, but then I visited Columbus, Mississippi. I think I have a new home away from home. It's only about 3.5 hours from Huntsville and I do plan on going back. I met so many great people who treated me like one of their own. It is said that Columbus is known as the "friendliest city" and I can testify that it is true.
I've driven through a lot of small towns that look similar to Columbus but they have all been deserted, abandoned, left to be true ghost towns. But there is life in Columbus. It is a hustlin' and bustlin' little place. Cars always parked out on the streets, folks walking up and down the sidewalks at any hour of the day.
Retail, shops, and cafes with apartments located on the second and third floors of the historic buildings make this town inviting.
Anyway, I just wanted to pop in and say, "hi." So, hi!
More to come later on Columbus, Mississippi – after my article runs at Deep South Magazine.