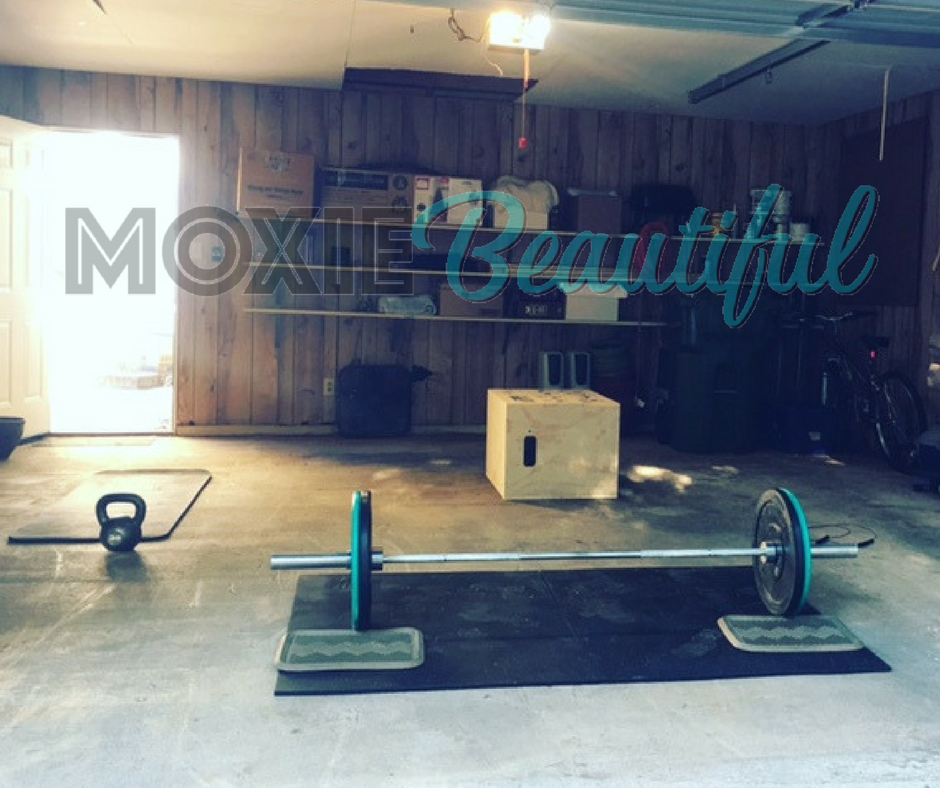 Featured on Garage Gym Experiment
In case you all have noticed lately, I've been trying to build a little Moxie Grit Gym of my own; out of my garage. A few days ago, I was featured on Garage Gym Experiment. After posting a few pictures on Instagram and using the hashtag #garagegym – Garage Gym Experiment and I found one another.
Garage Gym Experiment's goal is to provide the garage gym athlete with motivation, workouts, and recommend products.
Anyway, they featured my little teeny garage gym in their gallery. I am thrilled and honored! I am just getting started so I know I am a newbie and novice to all of this garage gym stuff. And I am having a blast learning and collecting and building.
Thanks, Garage Gym Experiment, for featuring me and continuing to encourage me.
Creating my own little workout space at home, I have also created a Facebook group called Moxie Beautiful GRITGYM. A place for my friends and acquaintances to come together, encourage one another, share workouts, and all that good stuff.
Want to join us? Moxie Beautiful GRITGYM

In my garage gym so far:
Wood Box for box jumps/step-ups
Barbell
Bumper plates in the total amount of 110#
Jump Rope
Kettlebell 35#
Ab mat for sit-ups
Oh, and I purchased two mat tiles from Tractor Supply Co so that when I drop my weights it won't make a thunderous noise and wake up the neighbors. Well, it still makes noise but it is easier on the bumper plates than exposed concrete.
My next addition will be a wall ball in the weight of 14# and I want to get a pull-up bar.
I am NOT leaving my home CrossFit Box at Jones Valley Crossfit, no. I will stay there for as long as I can. That is my second home! I love it there and for as long as I can, will NEVER LEAVE them. Unless I move far far away, which isn't happening anytime soon.
Anyway, thanks for reading. What's in your garage gym?