I found Flipboard several years ago when I was first introduced to the Independent Fashion Bloggers and was able to attend the first IFB Conference in 2011. I watched it on Livestream.
During one of the panel discussions, an audience member asked one of the panel members what their must-have can't live without mobile tool would be. I forget now who it was that answered the question but I know what and how they answered – they said that Flipboard was their must-have app.
Immediately, I went to the app and downloaded it. It took me a little while to figure it out. When I say a little while, I mean months. It must have been a brand new app at the time, the developers also implemented a few different versions in the beginning. I would use it for a little while and then forget about it. It wasn't until recently that I picked it back up and I've not been able to put it down since. I love this app.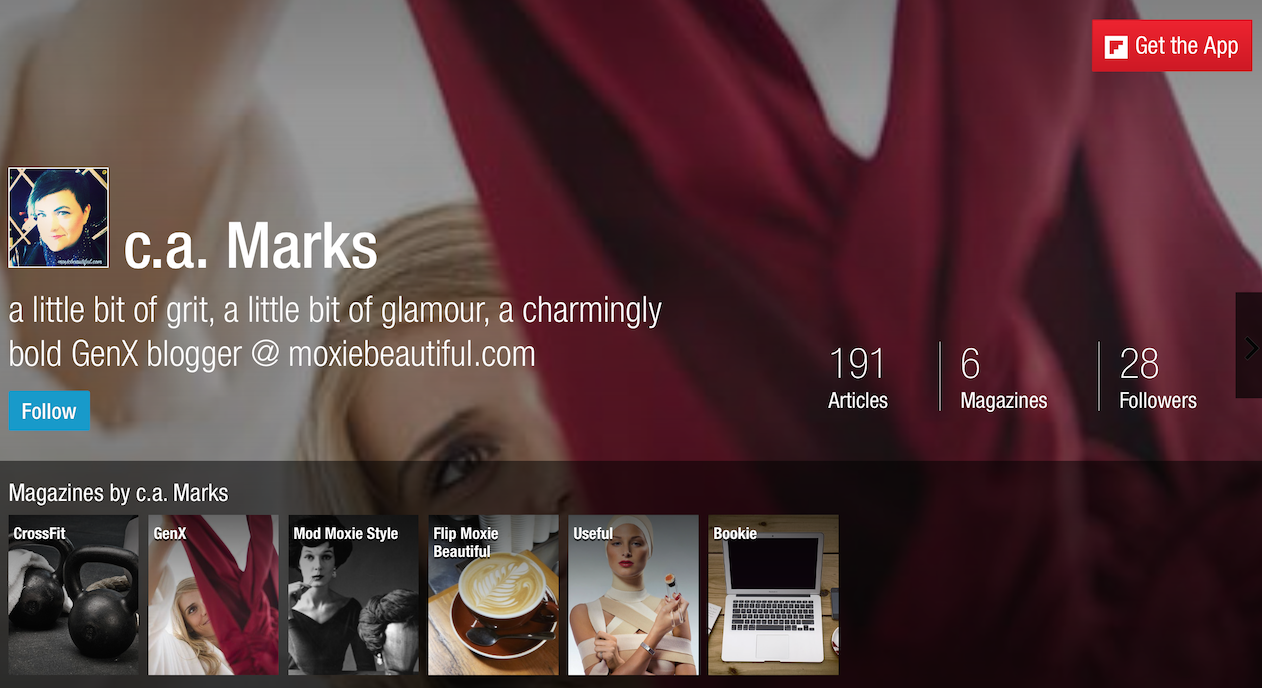 So, what is Flipboard? According to Wikipedia, "Flipboard is a social-network aggregation, magazine-format mobile app localized in more than 20 languages."
It is kind of like an RSS feeder but different, maybe? And it is only for mobile use in the form of an app. So I can collect all sorts of sites to follow on Flipboard and then share articles to my social media channels.
You can also create and curate your own magazines. I have several. Of course, I have magazines for CrossFit, Fashion/Style, Beauty, Books, and things related to Generation X. Anytime I am browsing articles on Flipboard and I want to save them or share them I can Flip it over to my magazine. You can gain followers for your magazines too.
I gave the Ease of Use an 8 and that may be too high. I've been using it for a while and I'm now familiar with how it works but the newcomer may have a little bit more trouble. The analytics could use some improving too. For my Mod Moxie Style magazine, it tells me that on January 20th, I had 449 Page Flips. And that's all that it tells me. I would like to know more. It also tells me that I have 30 followers but I don't know who they are or how to see who they are or what magazines they may be following.
View my Flipboard Magazine.
View my Flipboard Magazine.
View my Flipboard Magazine.
View my Flipboard Magazine.
Follow me on Flipboard
C.A. Marks
Thanks for reading and show me your moxie!