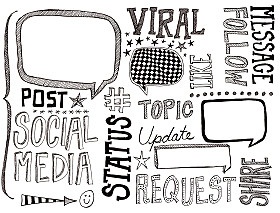 For the last few months or so I have dabbled with the idea of leaving social media all together. Well, at least the Facebook portion of social media anyway. It has turned into nothing but a cesspool of high anxiety self-absorbed egotistical maniacs with an opinion on everything under the sun and who try to pass themselves off as some sort of expert along the way. Each and every one of them wanting to be louder than the next.
Then Sandy Hook happened.
And then I was even more convinced that I need to leave Facebook, or stay away from it more.
I stayed away as much as I could. I read posts and comments and concerns and "experts" and opinionated self-righteous bumble heads and I am sick of it. Everyone wants a black and white solution and there just isn't one folks. Everyone wants to have their voice heard and they think they have the answer to everything. They like to try to be clever, condescending with their perfect lives, and super snarky too. I am sick of it.
Also, this will help me with my three words. Remember that post? Rouse, Search, Give. I am waking up and something is stirring within. I need to pause and search for which direction to move. Meditate for a while. And finally I need to give. I am going to make a commitment to myself to be productive. Instead of posting my "intentions" or thoughts or opinions on Facebook, I want to actually go out and do something. You know, live a life.
So, I am going to limit my personal time spent on Facebook – the social network of self-admiration. I am not deleting my personal account. I still belong to a couple of groups on Facebook that I would like to keep updated on their activities and whatnot. So I can't completely get away from it. Plus, I have family members on there and that's how we keep up with one another. It's easier and quicker and more communication goes on that way rather than making phone calls or using email for some odd reason.
But I am limiting my personal time on Facebook. I am done with all that nonsense and reading everyone's updates and their so-called expertise on child psychology, politics, religion, good manners, sports, and those ridiculous games and memes.
I'm going to make a commitment to myself that in the year 2013 I will be productive. I will write my book. I will read more books. And that's it.
Of course, I am keeping my blog. I love blogging. I can't give that up. I am keeping my Facebook Writing "Fan" Page as well. You know, so I can post my blog entries over to that page.
I'll also still be on Twitter. Twitter peeps are easier to ignore with the short 140 characters of snark. It is easier to unfollow folks over there too. I do get some good articles to read via Twitter. So I am keeping Twitter.
Thanks for reading and understanding.