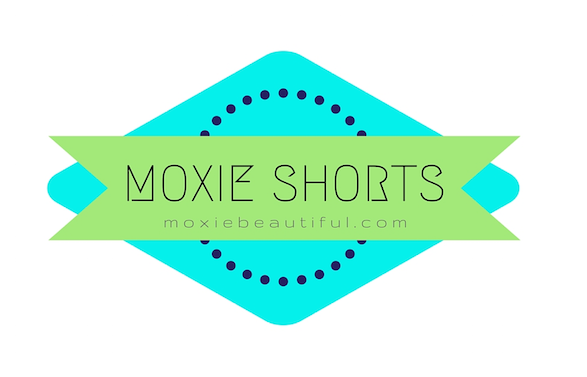 Inspired by Bo of BoWilliams.com – I've decided to start a weekly roundup of sorts. Bo posts his Thursday Miscellanea every single Thursday of his random awesomeness and it has inspired me to try to do the same thing or something similar. Of course, I know I can't come anywhere close to Bo's gift of high intellect.
Nonetheless, it won't stop me from giving it a go with my own flair. So without further ado, allow me to introduce Moxie Shorts. Bo posts his on Thursday. I haven't nailed down a day of the week yet for the Shorts. I'm going to let it float around for a little while first before I make a commitment on a day of the week.
The Shorts, here on Moxie Beautiful, will be random thoughts or little tidbits of information about my previous week or what has been happening in my life. Small incidentals, sundries,  that are not anything that I can turn into a blog post.
Back at the beginning of August, I set some blogging goals. And I tracked those goals. I'll report on those later in the week. I was kinda proud of myself.
I took the Facebook app off of my cell phone. I haven't missed it at all. The reason I took it off was because when someone shared an article, I clicked on said article, the app would not let me leave Facebook. Irritating.
My CrossFit workouts have been zero this week. I've been letting an injured shoulder heal. Except it's not healing.
I can't seem to make headway on my daily to-do list. It is the same thing every day. Perhaps it is time to either take those tasks off or actually do some work on them.
A friend asked me to speak at an event she is organizing. I'm nervous. Why did I say Yes? Why did she ask me? Why me? Oh well, it'll be fine. I'll just be myself and get it done.
I am still LOVING my bullet journal. 🙂
Still toying with the idea of letting my hair grow out, long. It takes forever! Do I have the patience? We shall see.
Working on creating a monthly newsletter. I mean I already have a monthly newsletter but I have not been spending time on it. I've let it lapse. I am devising a plan to provide creative content that will offer subscribers something extra, something more that I don't already provide on the blog.
Thanks for reading and show me Your Moxie!