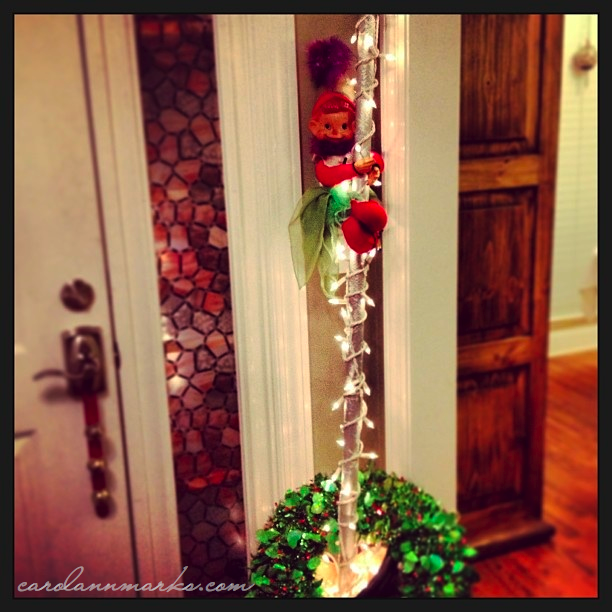 It's A Festivus For The Rest Of Us!
So, every year for the last six or seven years, my crazy friends Michele and Greg host a Festivus party, you know, for the rest of us! She has a Festivus pole and everything. We play dirty Santa, eat good comfort food, and get to catch up with friends we haven't seen in a long time.
The Gent and I haven't been able to go for the last few years because it would always fall on my office holiday party. Bummer. But this year it did not and we were able to attend Festivus.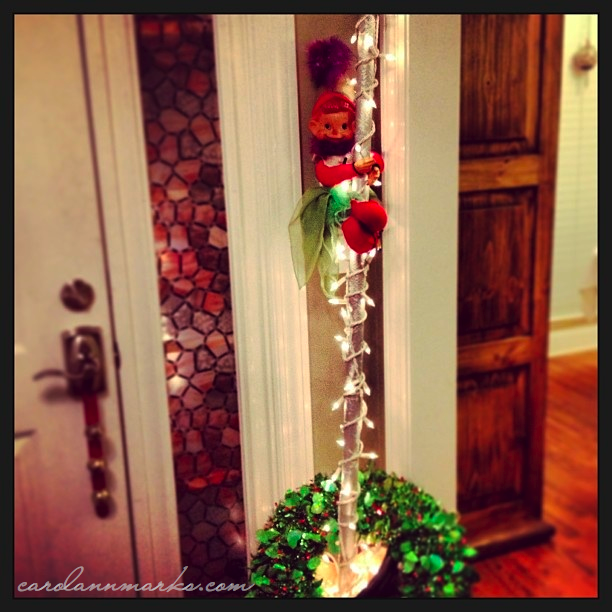 For our comfort food, we took a block of cream cheese with the fig preservatives my sister-in-law made and some ginger snap cookies. That was a big hit. Other food on the table were pigs in a blanket, cheesy potatoes, and all sorts of other goodies including several platers of sweets.
Then came the Dirty Santa. Instead of airing our grievances and performing the feats of strength, we play Dirty Santa. In the beginning, everyone is so polite and charming but towards the end all sorts of strategizing takes place and the true skills of my friends' cut-throat Dirty Santa tactics come out. It's all fun though.
We took, for our donation to Dirty Santa, a Chia Pet and a Star Wars Chewbacca coffee mug.
Anyway, it was so much fun and I am glad we were able to attend this year.
Enjoy the photos.
There is a whole big story behind one of the prior Festivusessesses party that The Gent and I attended. Only, back then, we were not a couple. Yet. We were still just friends. But it was the first time I realized I needed to investigate these feelings I was having for him. Because every time he got up to go to another room or go mingle, I found myself thinking,
"Where is he going, who is he talking to?"
The Gent and I joke about it now because it was then that, as we were leaving that night and he was walking me to my car, I asked him if he had to go straight home and to which he replied,
"Yes, yes I do."
Ha!
And he did, I understood, because he had to get up at the crack of dawn at 0400. The damned golf business. But he told me later that all the way home he banged his head on the steering wheel and asked himself over and over again, "Why did you say you had to go straight home?"
It doesn't matter, because eventually we did end up together after all. But I made him work for it after that little episode. 😉
Thanks for reading,