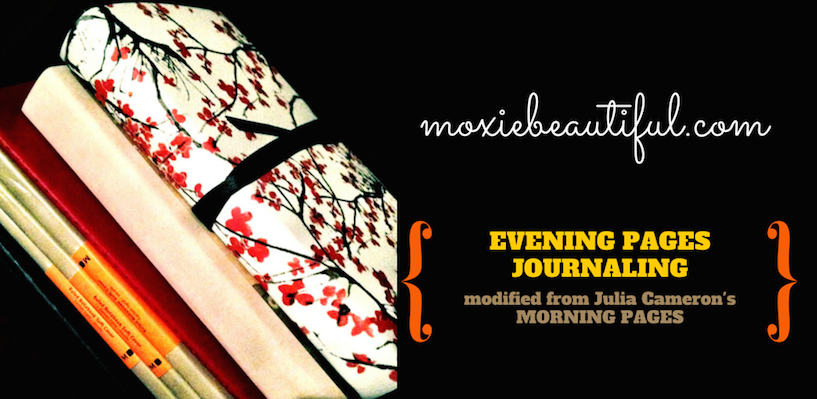 A while ago, I used to write Morning Pages. It is a writing exercise created by Julia Cameron in The Artist's Way. I used to get up at 0400 and write them before going off to workout. I always felt better when I did Morning Pages. It was free-flow writing and unloading all of my useless thoughts onto the paper to leave them there before facing my day.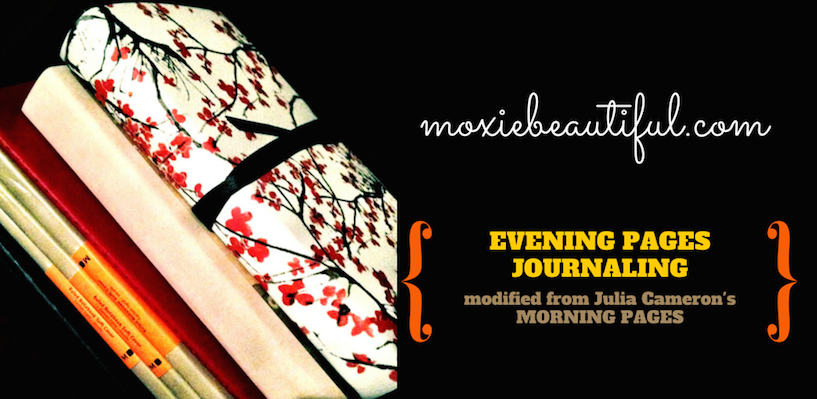 Man, some of the things that go on in my mind at 0400! Of course, sometimes I used it to pray and meditate. I just wrote the first thing that came to my mind, which is the whole purpose of the exercise. It is not a time to be eloquent or worry about grammar and spelling.
Three pages of taking pen to paper nonstop writing. It was awesome.
Now that I have to drive across town to my morning workouts, I no longer have time to do my Morning Pages. So I was thinking, why not adapt them to become Evening Pages? I don't know if it will serve the same purpose or not but I thought I might give it a try anyway. Besides, I have all of these beautiful journals to finish filling up!
If anything, they will serve a purpose in chronicling my Moxie Beautiful life!
Thanks for reading and show me your moxie!