Oh, y'all. I accidentally found the best shoes ever, in the entire world! Not only are they super cute and stylish but they are also comfortable.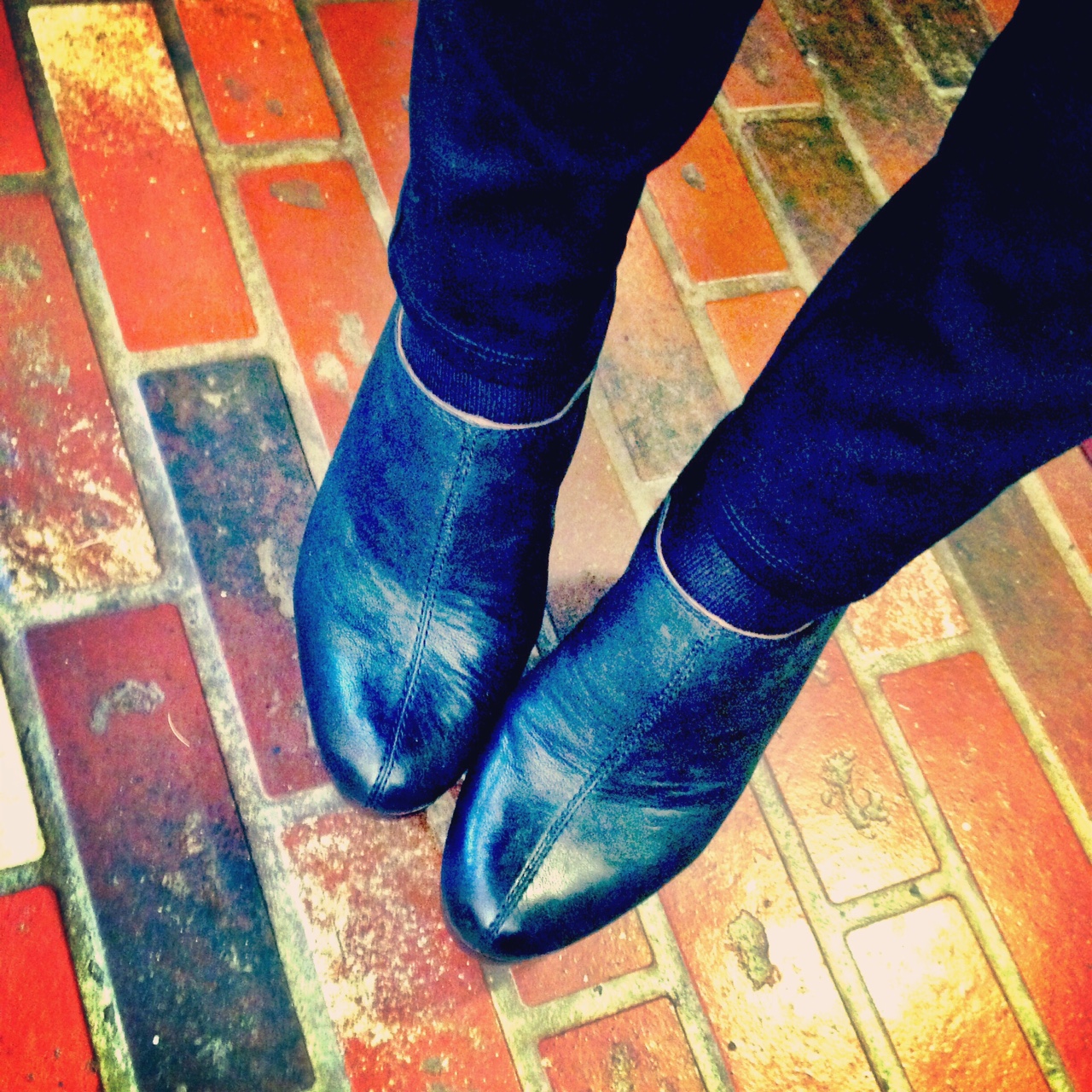 How did I accidentally find them? Well, I guess it wasn't so much accidental but they were meant for me. I work retail. I work in a department store. I had been eyeballing these particular shoes for about a week when finally I asked to try them on.
The associate told me that they didn't have any of the shoes in the back, that this particular pair on display were the only ones. They just happened to be a size 7.5
I didn't even think twice after that, I snapped them up. I had NO IDEA that they would be SO COMFORTABLE. I mean they are the most comfortable shoes I have ever owned in my entire life. No joke.
Again, I work retail. I am on my feet all the time. I wear these shoes now and will continue to do so for forever.
Recently, I wore them on an overnight travel trip. I consider this to be the BIG TEST of a comfortable shoe – loping through airports. They passed the test with ease.
This summer I will have to figure out a way to wear them. We are not supposed to have our heels or toes exposed but I HAVE to wear these shoes. Maybe if I wear long wide leg pants. My work outfit is supposed to be black and white, fun formal. Right now I am getting away with wearing them because I am wearing them with black socks. Heh.
I'll figure it out because I HAVE to wear these shoes. Now I need to go order some more because I know I will wear the heck out of these in no time as much as I'll be wearing them.
They come in a honey color too. Yes.
Lucky Brand, Most Comfortable Shoes Ever!
Do you have a very best favorite pair of shoes?
Thanks for reading and show me your moxie!