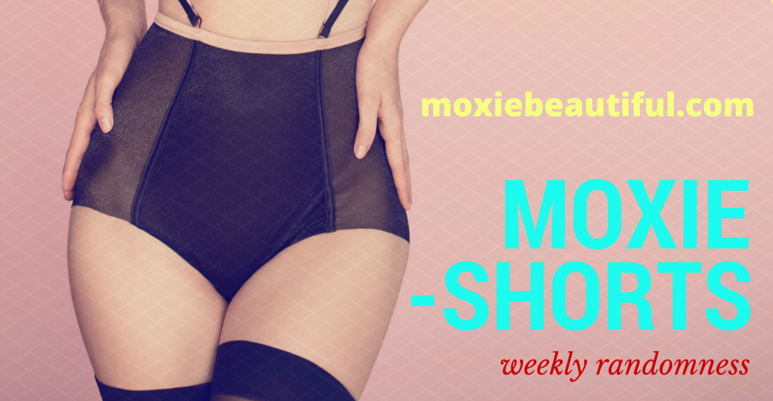 My life in short snippets. This is Moxie Shorts #25. I skipped a week so I have two weeks worth of Moxie Shorts this time.
The Gent had a birthday. Took him to Mezza Luna where I had rabbit for the first time.
Finished April's #BlogLikeCrazy and now I am ready to get back to my regular topics for Grit, Glam, GenX for May.
Dentist appointment for a cleaning. I still don't like it.
Hair appointment this week, just a trim. I'm still letting my hair grow.
Had a decent week at work, made our sales goals and are on a steady track of growing the company 50% from last year.
Enjoyed lunch with my daughter. We went to BJ's.
Went to the movies by myself a few days ago. I do enjoy doing that from time to time. I saw The Huntsman: Winter's War.
I'm off three days this week, I had to take a PTO day but worth it.
Probably will go to the range while I am off.
Found another firearm I want to eventually purchase.
Losing time with the bitmoji app that I downloaded this week. So much fun!
Well, that's it for now.
Ciao Mio Amore,