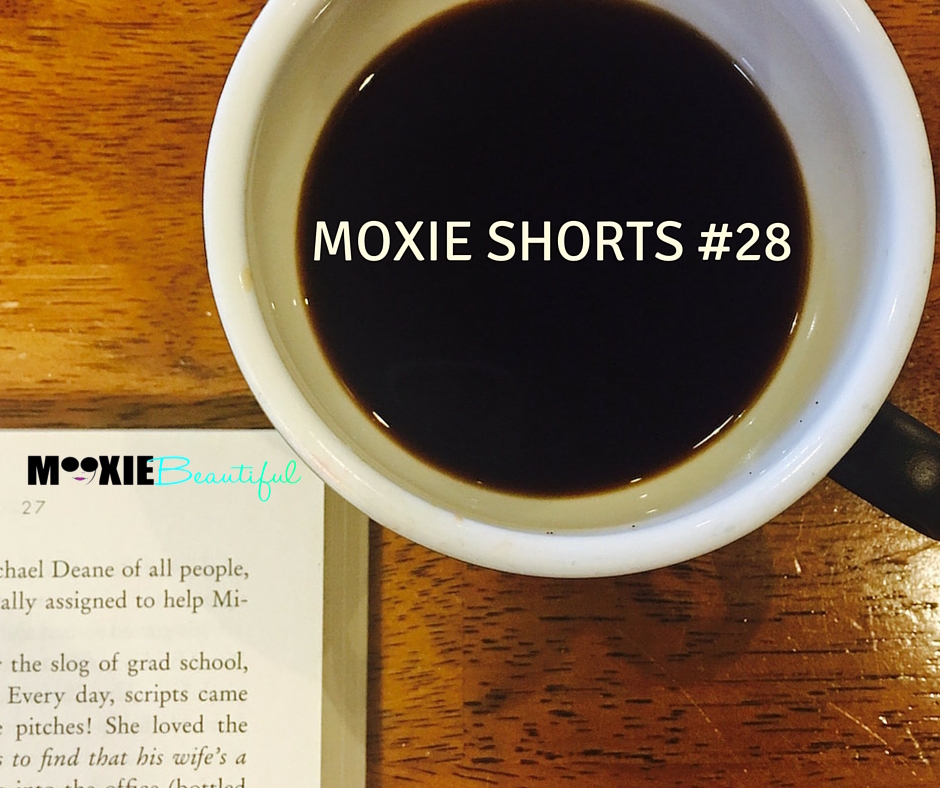 Moxie Shorts #28. My life in short snippets and bullet points. Other stuff that happened in my life this week, a list. On the blog this week, find out why I didn't wash my hair for two days.
Moxie Shorts #28
Hosting a Bobbi Brown Master Class this week, which I WILL blog about later in the month.
Had a much-needed three days off in a row, and it was glorious!
New eating habits have started. It is for my new Fit at Fifty challenge. I have six months until I turn 50 and I want to be in the best possible shape I can be at that age. #MoxieFit50
I tried not washing my hair for TWO WHOLE DAYS and it wasn't that bad. I think I'll do it some more. I have heard it is healthier for your hair if you don't wash it every single day. I will invest in some good dry shampoo.
The Gent and I watched the movie The Big Short on ON DEMAND and I had to keep telling him to pause it so he could explain things to me. And wow! Just wow!
We purchased a Professional Shark floor steamer for our new floors and I am addicted! I love that thing. We are going to have the cleanest floors ever!
I am enjoying my new read – Beautiful Ruins by Jess Walter.
Ciao Mio Amore,