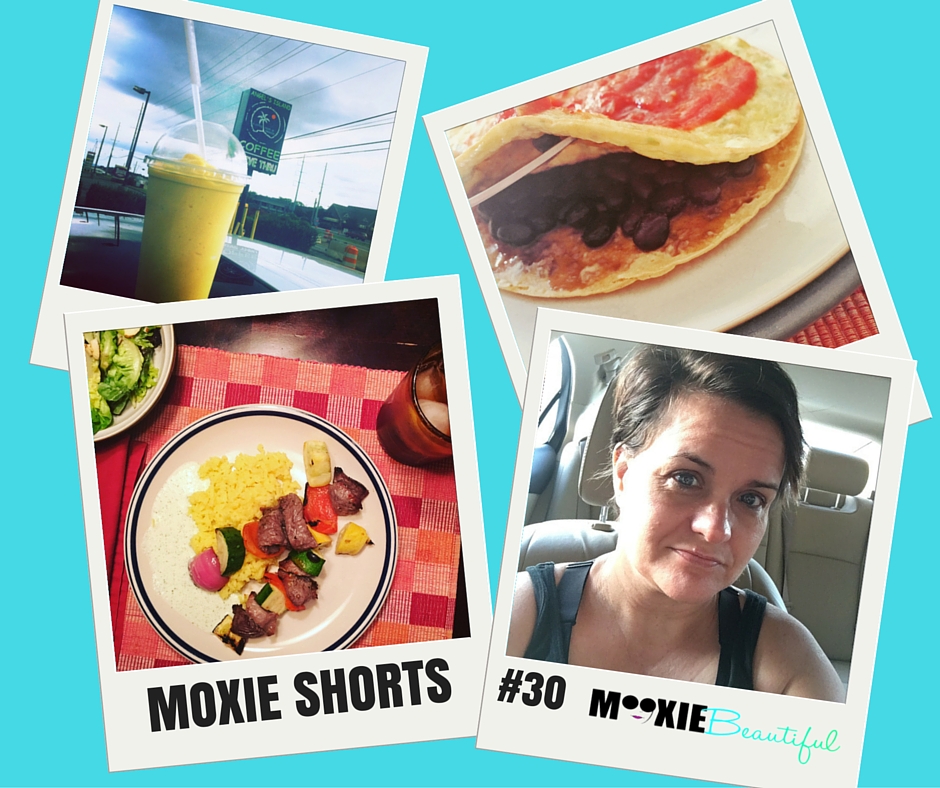 My life in short snippets or bullet points. This is what happened during the week that didn't make it to a regular blog post. This is Moxie Shorts #30
Moxie Shorts #30
This week marks the first day of summer. Yuck. My least favorite season. At least it is here in the south. So hot!
I think The Gent enjoyed his Father's Day. The Girl came over and fixed us dinner. He received some shooting range paraphernalia.
It has been a lot of good food this week, and a lot of working out. As a result, I've lost 3 lbs in my firs two weeks of my #MoxieFit50 challenge. As Shellie Edington says, "No one else is going to do it for you." She is a 51-year old CrossFitter. Look her up. Here, here is her Instagram account. Yeah. She has been an inspiration and motivator for me, for sure.
I have had two glorious days off in a row. The next work stretch will be 6 days before my next two days off. It is summertime and the store is EMPTY and it is torturous to stand around all damned day. Drives me insane.
My review of Purus Labs Condense pre workout drink publishes on the 27th of this month.
Traveling to Atlanta next week for training.
Hopefully, I will have my new planner cover this week! I am like a child waiting for Christmas!
I don't even know what is happening in the news lately, especially with politics. I have NOT been watching the news, at all. And my mood is much better for it. I don't even care anymore.
Ciao Mio Amore,