My planner addiction, I have one, bad. But, I am going to stop. I just ordered one for 2021 from mochithings.com I've used this company/website before and I love their planners. My one wish is that they would make them a tad bigger.
My Planner Addiction
Other than the size of the planner, I like how they are laid out and designed. They are fairly basic but very functional for what I like to use them for. I've had Erin Condren and other such planners and while I like them they are a little too frilly and girly for me.
Now, my planner addiction, I don't know if it is because I get bored with a certain design or layout or if I see someone else's planner and think theirs is better than mine and therefore I must try it too? I don't know what it is with me and my planner addiction but I am making a promise right now to stick to the one I ordered from MochiThings.
The one I ordered is the called The Planner M. The way they name their planners is a little odd so I don't know. They are a Korean company so maybe it means something to them. Also, I ordered it in the lavender color. Four options were available; Lavender, Indi Blue, Vintage Mint, and Coral Pink. All in subdued hues.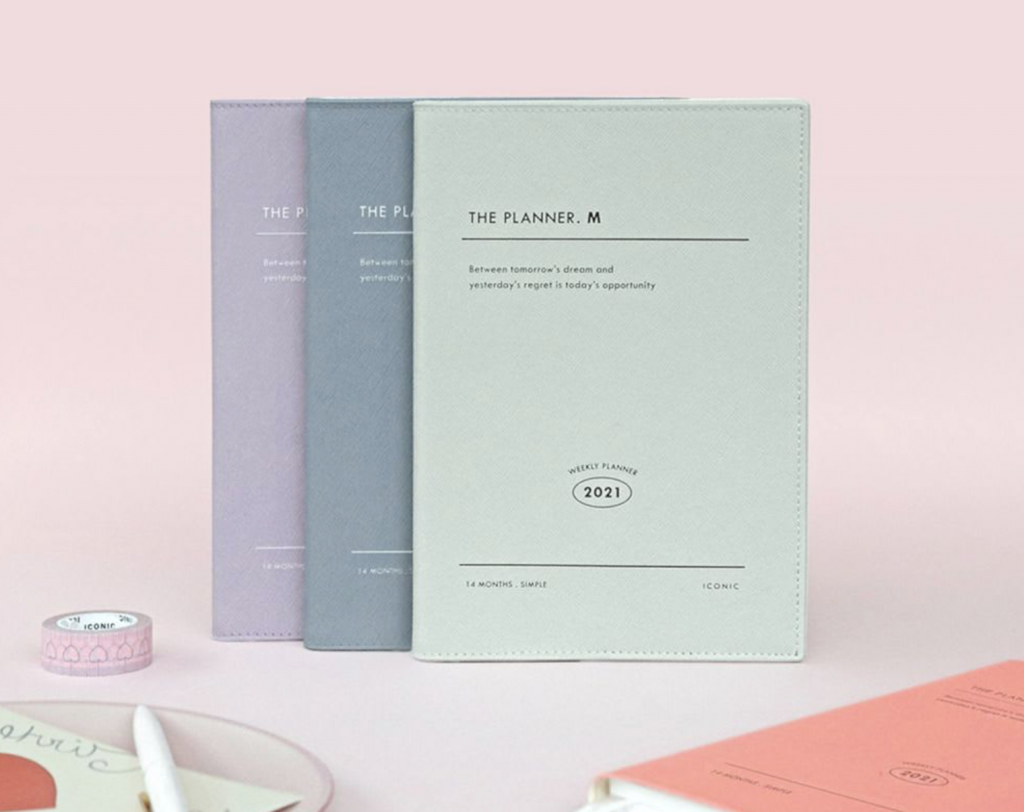 What do I like in a planner?
A monthly layout is a must. I've tried doing the bullet journaling monthly layout; where you simply write straight down the page 1-30/31 vertically, like a list-style layout but I don't like it. So a traditional monthly layout it is for me.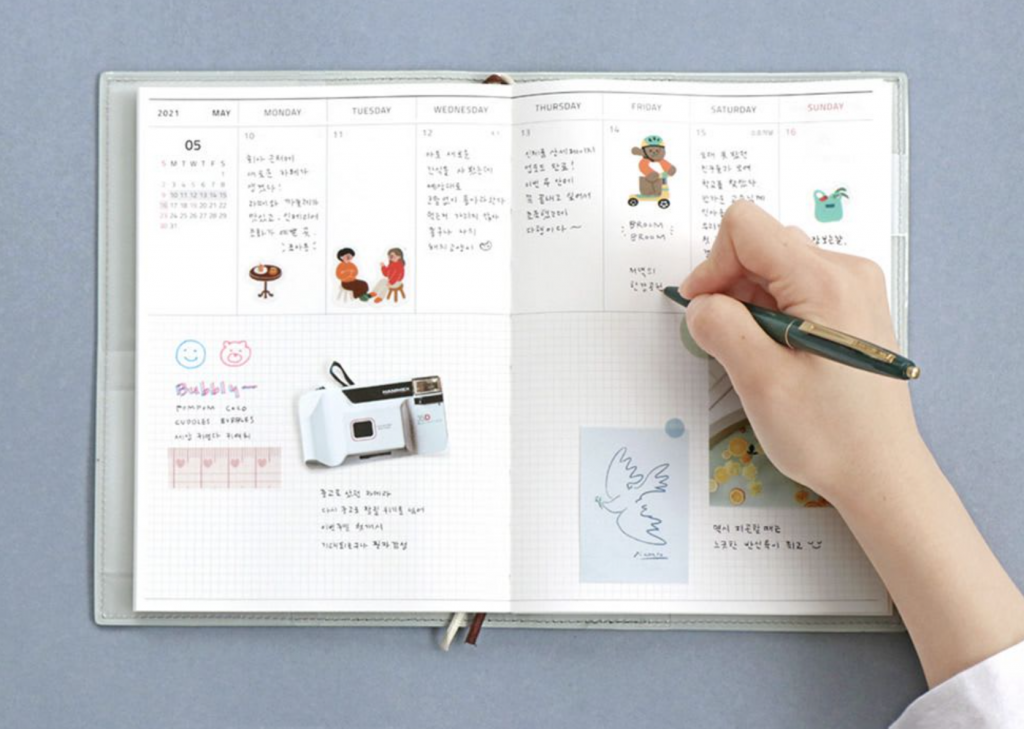 A weekly page is nice but not necessary but I am getting more and more used to them. I prefer the weekly layout to be on two pages and behind the associated month. I don't think that is the way the MochiThing Planner M is set up though, I can live with it though.
I do like the way the Planner M weekly is set up; vertical but with a wide area for notes at the bottom. That is the main reason I purchased this one.
It looks like it is a soft cover which I like and it can lay flat, an absolute must! Right inside both front cover and back cover is a little plastic pocket which is nice to store cards and notes.
I tried looking at YouTube to find reviews of this particular planner but none are made yet. However, I did find Notebook Girl and she also had a lot of great ideas on tracking things and setups/layouts. She has a couple of reviews of older MochiThings planners.
I cannot wait to receive this planner! So excited and I promise my very best to try and use it all year.
Those are my ReMarks and I'm sticking to it until I change my mind.