A while back, NewGrip sent me some power pads to try out. I posted about them HERE when I first received them.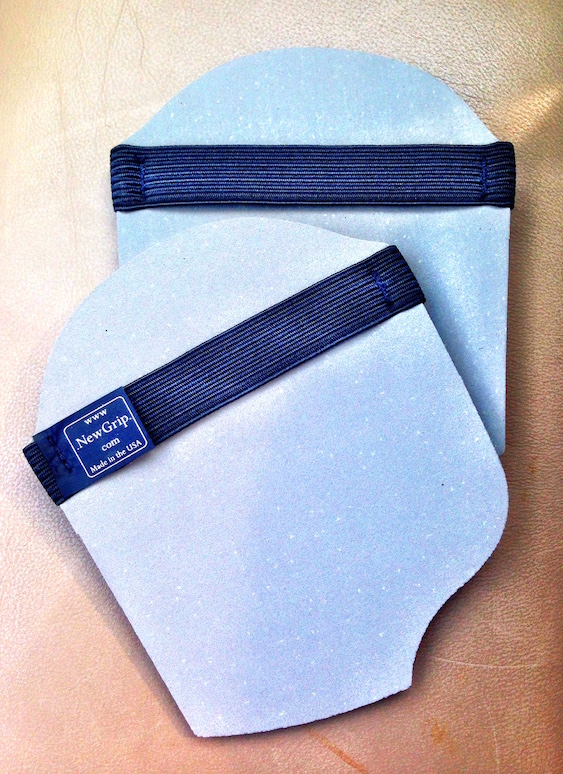 I used these the other day in our Absolute Open competition WOD. There were hanging knee tucks involved and I broke out my NewGrip power pads to help protect my hands. I also let a fellow athlete borrow them and she loved them. I'll be purchasing some to give out as gifts.
Anytime pull-ups are involved, or any time we go to the pull-up bar for any sort of movement, I will break out my NewGrip power pads. I have used them a couple of times on the barbell but that still takes some getting used to, I think I need to get the wrist straps for that kind of movement.
Using them on the pull-up bar not only protects my hands from getting all ripped to shreds but it also helps with my grip. I have a very poor grip on the bar. I know, some athletes don't believe in using gloves or some sort of protection on the bar and might even say that it gives an athlete an edge over people who do not use protection. I am not even close to competition level. So I am not worried what others think at this point in time. I am just grateful to have something right now to help me improve.
Recently, I read on NewGrip's website that I could use them for rowing too! Great idea. I now work in the beauty retail industry and my hands need to look decent. I will be breaking these power pads out more often!
Since this post originally posted, I have become an Affiliate with Weight Lifting Gloves. If you shop and use my affiliate link, it means I will get a percentage. Thank!
Thanks for reading and show me your moxie!