North Alabama CrossFit Boxes
I've decided to visit all the north Alabama CrossFit boxes. After visiting the official CrossFit page and finding affiliates via the map, and after visiting each box's website, I've come up with what classes I could attend.
North Alabama CrossFit Boxes
This schedule that I have listed includes ONLY the time slots and days I can attend, either on my day off or my early day off from the dealership. Obviously, all of these CrossFit boxes have other days and time slots.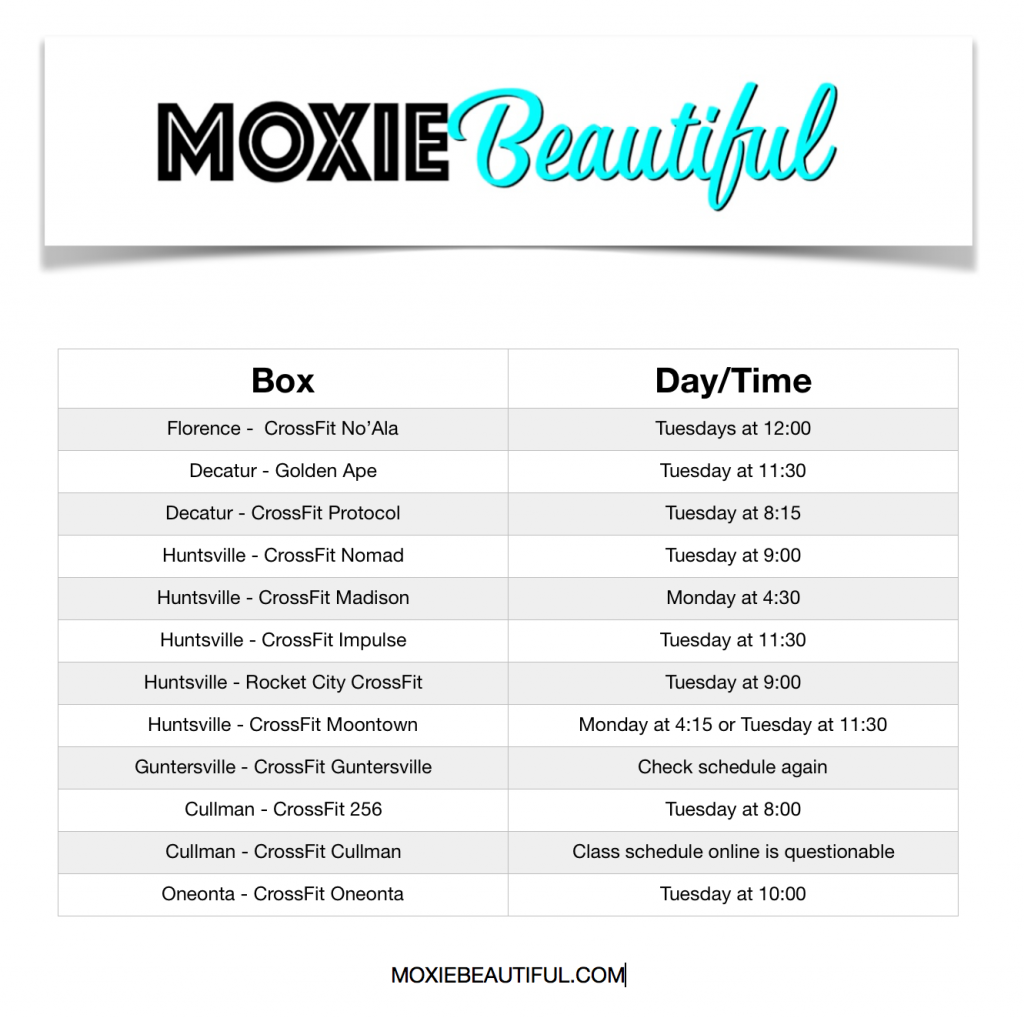 After visiting the various boxes, I will obviously blog about my experience. It will take me a while to complete this new goal of mine but it will be fun doing it.
Some things I am looking for when I visit:
Meeting new people
Get outside of my comfort zone
Observe how other people coach
Maybe learn something new
It will take some planning and a little extra money. When you are a member of a CrossFit box you can drop-in on another affiliate and normally pay $15.00 to $20.00 per visit but most owners will tell you not to worry about and if that is the case, buy a t-shirt! Oh, and gas money, I can't forget to figure in gas money.
Not sure when I will be able to start this endeavor. Soon, hopefully soon. I can start locally, right here in Huntsville.
Anyway, I look forward to it. See you soon!
If you are a CrossFitter in north Alabama and see that I have left off a CrossFit box, please let me know!
CF Schedule or download CF Schedule