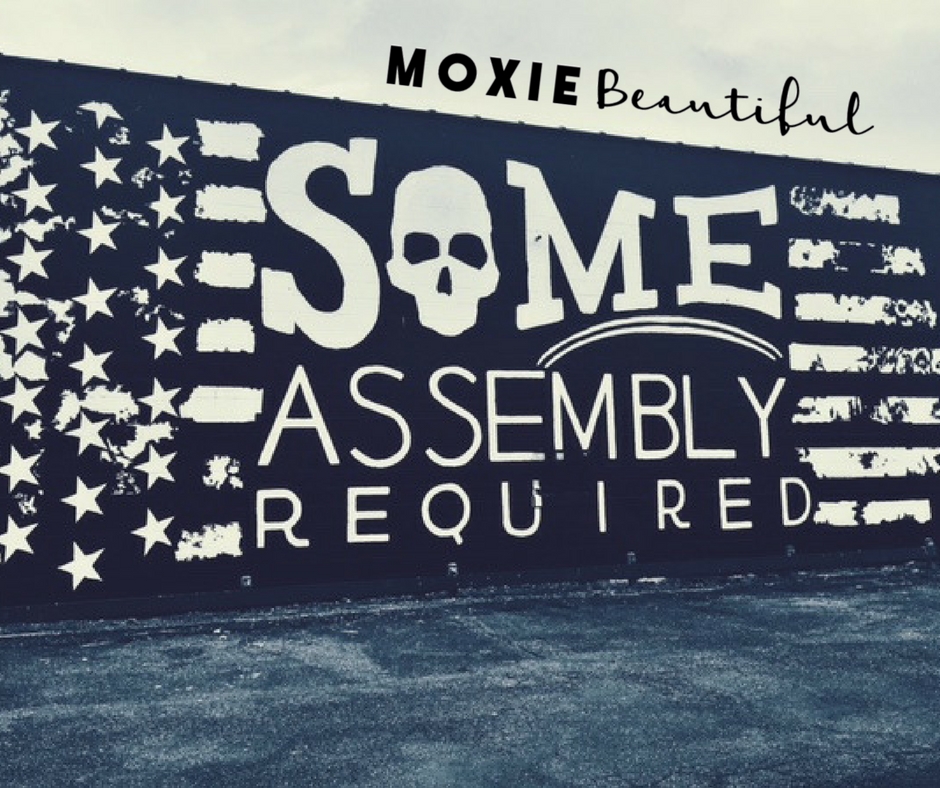 Last week, The Gent and I made the trip back to my hometown for a family reunion. In this blog post, I'll share with you some photos of said trip. This is my Ohio Trip. I spent a good bit of my adolescence in a small river town called Portsmouth, Ohio. I graduated high school for Portsmouth West.

Sidenote: The featured image of this blog post is the back of the CrossFit box where I visited in Portsmouth. I thought it was a cool painting so I took the picture.
Ohio Trip
While there is no industry there anymore, I still love my little hometown and grow homesick for it. I know, people would say I was crazy because there is NOTHING there anymore but I still want to go back home.

This is my sister, Holly. She still lives in Ohio which is the main reason I'd like to go back and live there, to be near my family. She has three girls which means I have three nieces. I've missed out on a lot and it makes me sad.

Whenever I travel, I like to visit the local CrossFit box. I was lucky to have found the Portsmouth Strong Kettlebell Club – Portsmouth Crossfit that was located not even two blocks away from our hotel.
I was pleasantly surprised to see that the CrossFit box is THRIVING in such a small town. As I said before, there really isn't a working industry there anymore so I don't know where the locals are working or how they are making it but the CrossFit box was packed both times that I visited. My sister surprised me on Saturday and showed up to workout with me. 🙂

I showed up to CrossFit a tad early so I decided to walk around a little bit and take some photos. I loved this house. It is the Eli Kinney house and it is beautiful. The town has so much potential and it breaks my heart to see it so run down.

But every once in a while you'd see a glimmer of hope. Take this cute little coffee shop for instance. It was closed when we were walking by; we had taken a little early morning walk on Sunday to see the murals. There is also a modern and hip coffee shop on Gay Street too. TWO locally owned coffee shops in Portsmouth Ohio AND a robust CrossFit community! How do they do it?
One of my nieces works for the Portsmouth Daily Times. She gave us a little tour of the old newspaper building where reporters used to hustle and bustle about and where they actually printed the newspaper. It was creepy, eerie, sad, and thrilling to see this building. The whole time I lived in Ohio I had never been inside.
Look at that old press, it still has rolled paper on the wheels. And check out that photo on the far right, it is in the basement of the building and it is the town's archives that date back to the 1800s. What?! It is all just sitting there, sad and alone in the basement! Oy how I wish someone would take care of it and get it to safer grounds and storage.

Suh a cute town. If I ever won the lottery, Portsmouth Ohio would get a lot of my money.

And this is my baby sis, Holly! I am so glad I got to spend some time with her while I was home. She is ten years my junior and will hit a milestone this year as I will also hit a milestone too. We hope to plan a milestone birthday trip for ourselves.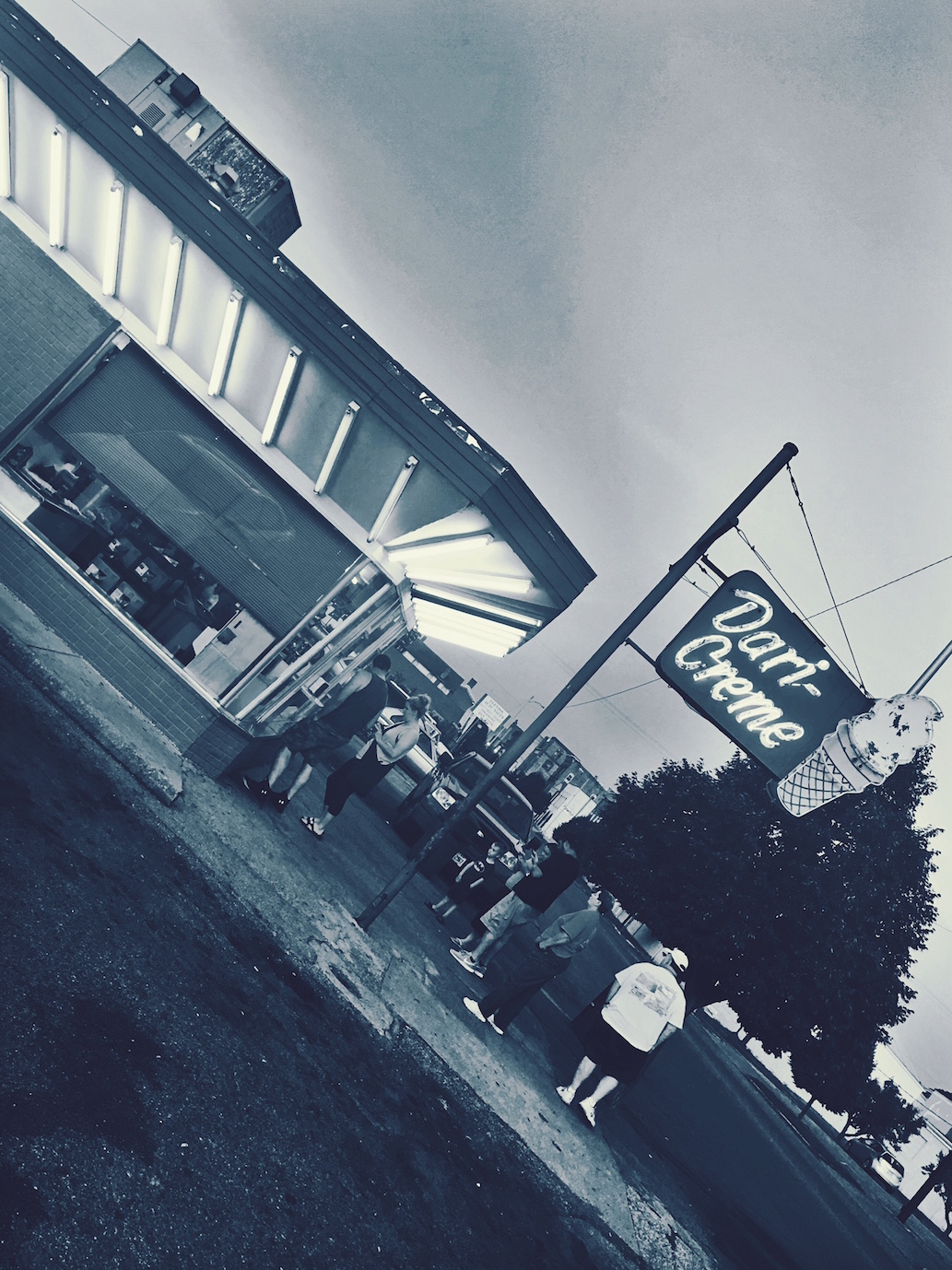 This is the 2nd Street Dari-Creme. We called it the 2nd Street Dairy bar when I was there. It is also the place where I ate my first foot-long chilli dog. That had to have been close to 40-years ago.

While we were there, it just so happened to be the Roy Rogers festival. I was lucky enough to catch everyone posing in the lobby of the hotel so I snapped a picure! Roy Rogers is a big deal in Portsmouth, Ohio.

I can't leave out one of the most cherished memories of my childhood. I remember going to Roosevelt Lake as a kid and we'd spend all day out there. My MawMaw would pack sandwiches and blankets and drinks. We'd make a whole day of it. My cousins and I would stay in that lake all day. MawMaw would have to make us get out to eat and rest.
When we visited Roosevelt Lake last week, it sure seemed a lot smaller. Of course, isn't that the case with all things from our childhood?
Well, that about sums it up for my trip. We had a fabulous time at the family reunion catching up with everyone.
Can't wait to go back!
Ohio Trip