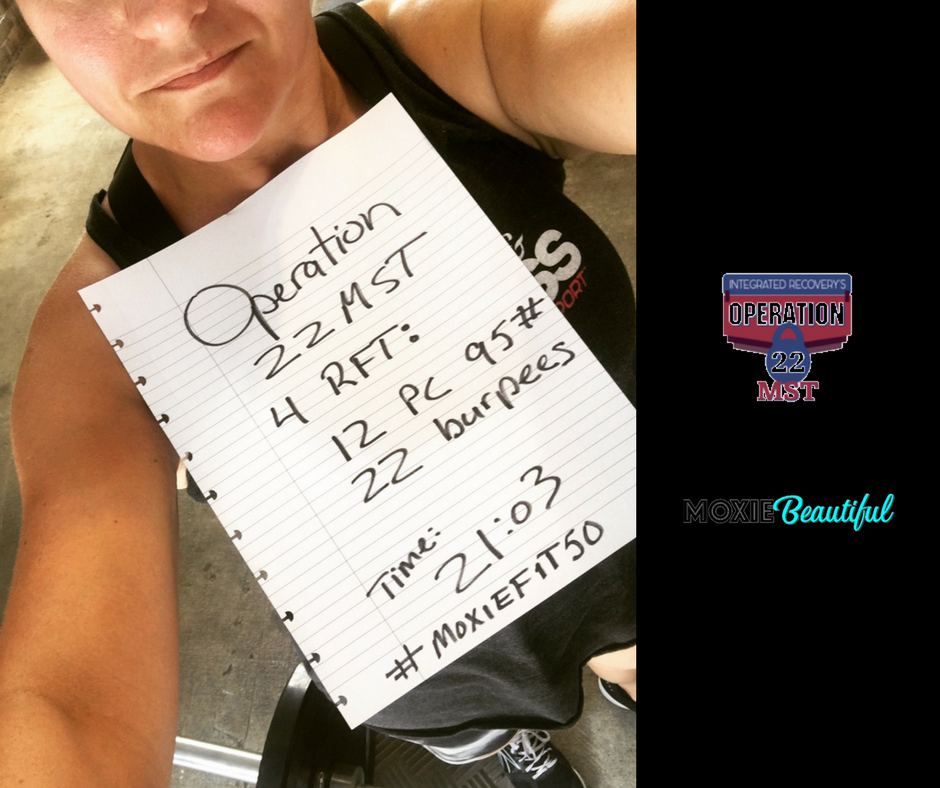 Operation 22 MST August WOD
Operation 22 MST August WOD – my second workout for Operation 22 MST is complete. This month's WOD was not named after any particular person but it represents everyone who is dealing with MST. Of course, I underestimated the WOD, once again, as I always do. But I got through it and it was good.
Operation 22 MST August WOD
2017 WOD 8: August 21-September 22
Operation 22 MST WOD
4 rounds of:
12 power cleans (135 lb/95 lb)
22 burpees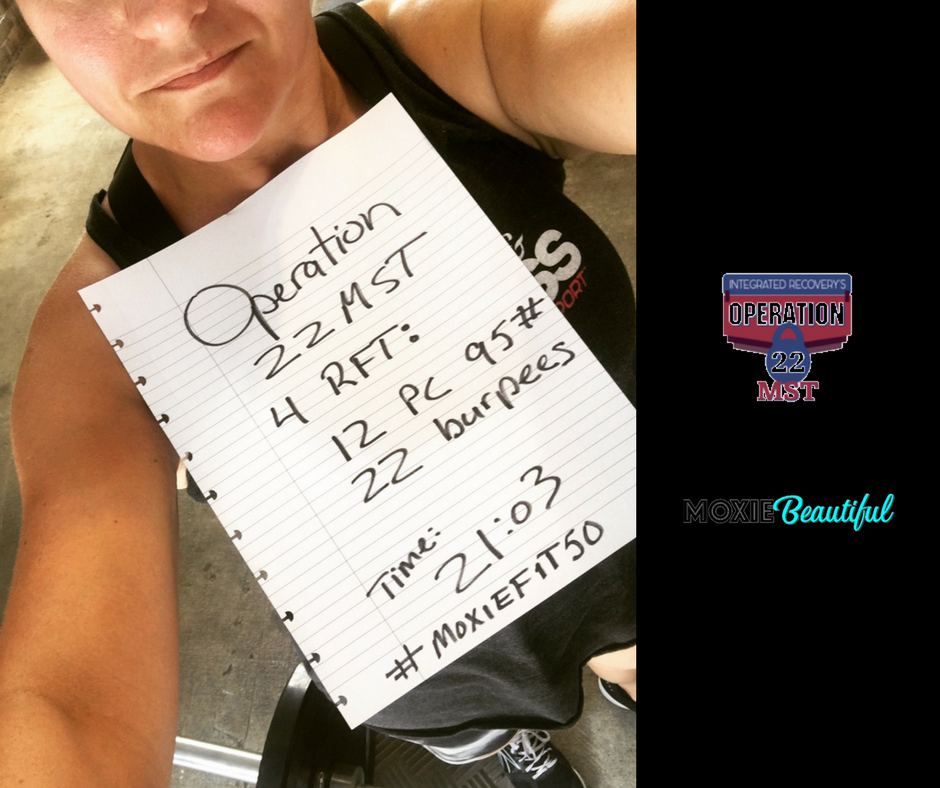 My time was 21:03 – I took a lot of breaks. I broke up the power cleans into 4 sets of 3 reps, cause damn! And on the first set of burpees, I broke them into a set of 10 and a set of 12. But after that first round, I ended up breaking up the burpees even further, into sets of 5! Whew!
Find out more about Operation 22 MST and how you can help. I have signed up as an individual ambassador and I am trying to help raise money for them.