Yesterday, I spent the day purging. And it felt good. My office area in the bedroom was a hot mess. It is one of the reasons I have been feeling blah lately, I think. When things around me are all messy, it makes me feel all messy. Does that make sense?
Sunday afternoon, I spent about four hours cleaning, decluttering, organizing, and purging my desk/office area. Man, I feel better. No joke y'all, I sent out THREE large trash bags full of crap. It was pitiful. Not the tall kitchen trash bags but the heavy duty lawn & leaf trash bags! I am so embarrassed.
After I showed The Gent my accomplishment, he asked, "Do we need to get you on television?" Hardeeharhar Mister! No, I am not a hoarder. I mean I did just throw out three garbage full of junk. But yeah, I do see his point, it was getting bad.
See for yourself…..
I do feel better now. Remember, the other day I talked about feeling all blah and this being that weird and weepy time in-between Christmas and the New Year? Well, this helped me feel better. It's like cleaning up from the previous year, purging out nonsense so I can start fresh for the New Year.
And finally, the BEFORE and AFTER shot…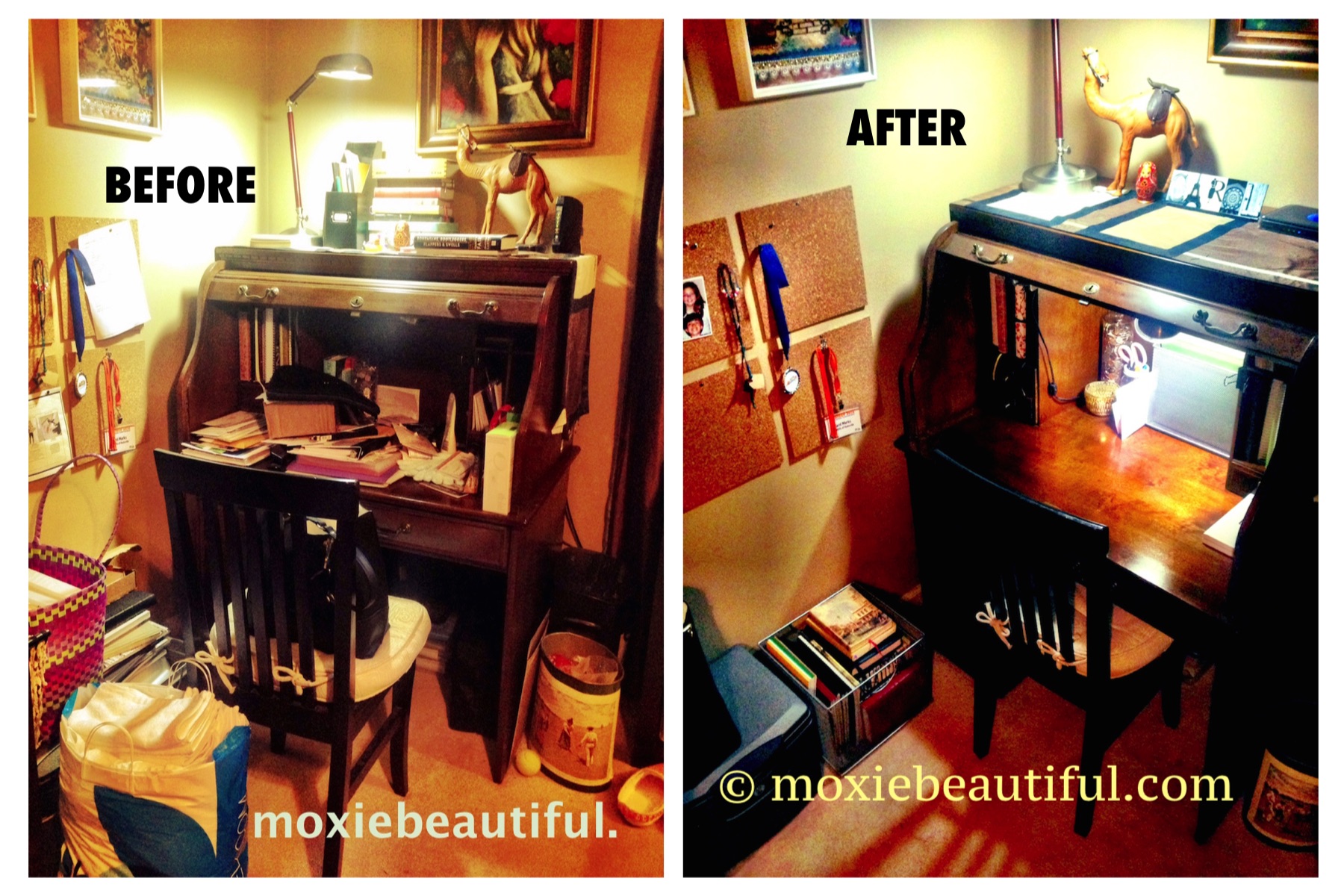 What are you doing to prepare for the New Year?
Thanks for reading and show me your moxie!