New episode on the Carol ReMarks podcast – She's a Beauty. But that's the podcast and this is the blog; where I am still going to talk about the topic that I have titled She's a Beauty.
She's a Beauty
Since quitting my car sales job back in December 2019, I've not worn any makeup in about 5 months. When I started my new job in April, I put on some concealer, lip stain, blush, powder, brows, and mascara. Then everyone had to start wearing masks and I thought, "What is the point in wearing makeup because it is just going to rub off on the mask."
And I stopped wearing makeup all together. That's right, even to work. It is the first time I have been bare faced in a work environment, well, since my early Navy days anyway. Still, that's a long time.
It was weird at first, showing up to work with nothing on my face but moisturizer. But you know what? People who looked at me did not die nor did they recoil in horror.
For 5 weeks of my classroom training, I wore no makeup. When I went over to on the job training, I decided I would try to put on my face again.
I started with my foundation, then blush, concealer, brows, mascara and then I stepped away and looked at the whole image in the mirror and I was horrified. Is this what I looked like before when I was wearing makeup? I didn't change anything or try anything new with the application or product. I looked horrendous! Not only that, my face felt gross! I couldn't wash that crap off my skin fast enough.
Done with wearing makeup then, for good! I don't even care. I feel fine without it. I'm not trying to impress anyone these days anyway. My life is good and plentiful.
I had mentioned on Instagram, though, that I didn't feel pretty without makeup (I'm over that now) and someone suggested tinted moisturizer.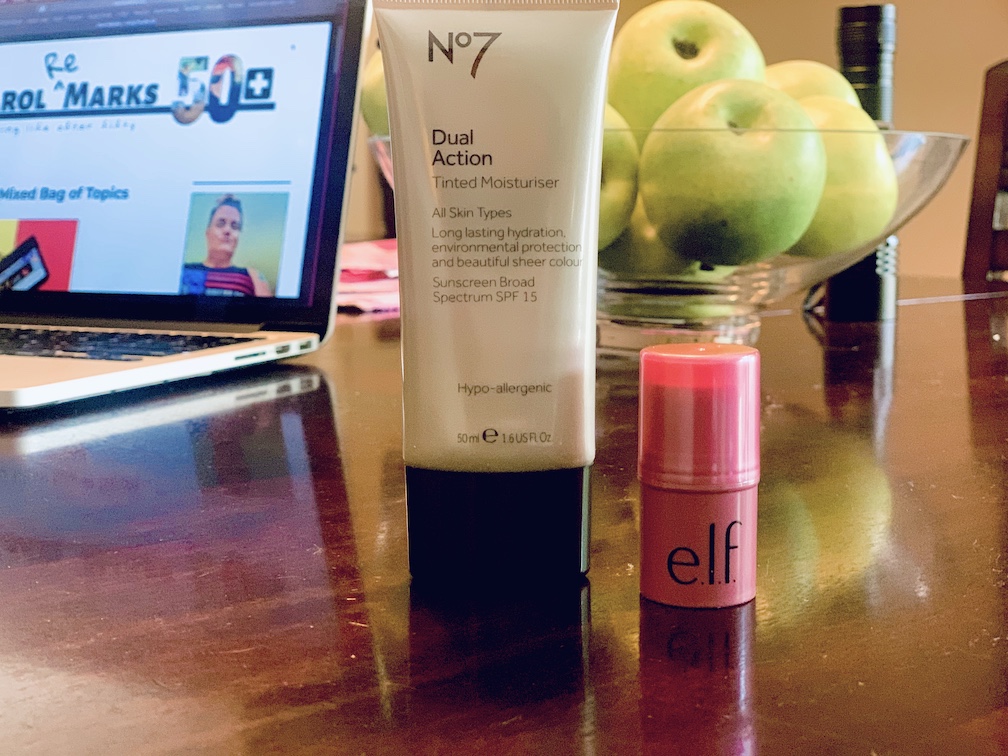 The other day I purchased No.7 Dual Action Tinted Moisturizer in medium shade and gave it a try. Found at Target. I love it. Feels great! Sort of evens-up my skin tone without the feel of caked on makeup because it is a MOISTURIZER with SPF-15 to boot! I also purchased an e.l.f. Costmetics Monochromatic Muti Stick in sparkling rose. It is for the lips AND CHEEKS. LOVE LOVE LOVE this product. It's new too. Nice and sheer, blends easily on the face to give just a hint of healthy afterglow. Use it on your lips too; hence the 'multi' in multi-stick.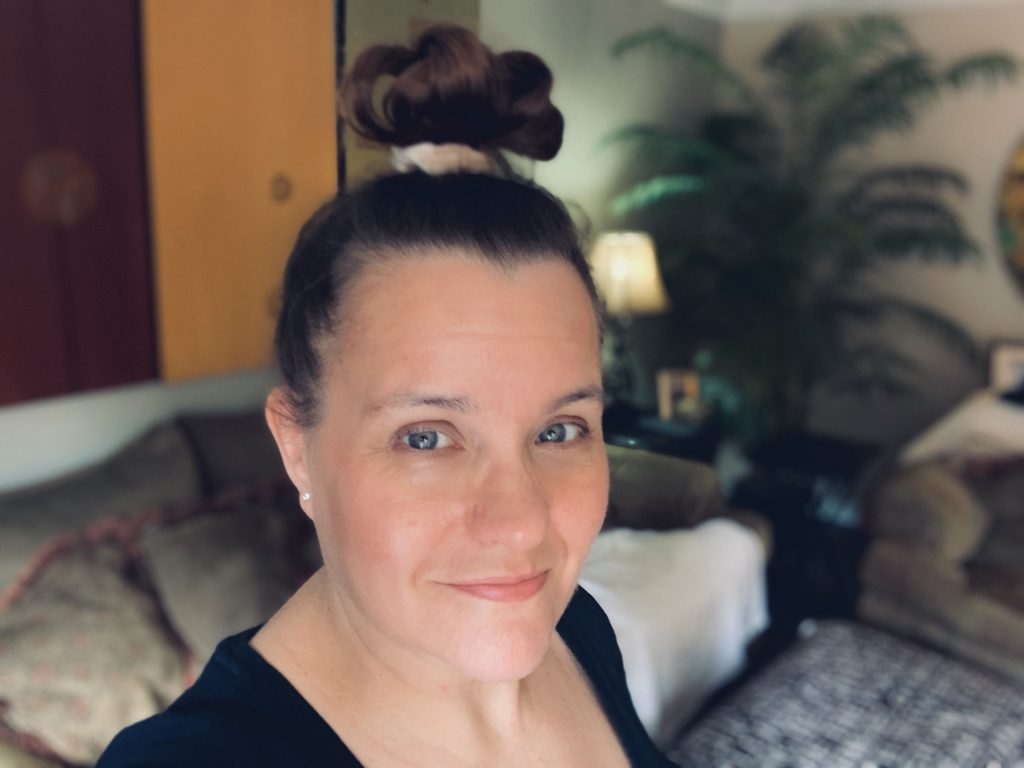 That's it these days, just those two beauty products. Simple, easy, and feeling beautiful anyway.
THIS IS NOT AN AFFILIATE POST NOR A PAID POST. STRICTLY MY EXPERIENCE AND OPINION.
And enjoy episode 7 titled She's a Beauty of my Carol ReMarks podcast.