This blog post is part of the #BlogSpringFever and today's topic is What's In My Bag?
I've done this sort of thing before and was one of my first heavily hit blog posts when I did it several years ago.
So, let's get started, shall we?
This will be short, sweet, and to the point. I've learned to downsize in my long-established years of toting around a ton of crap.
What's in my bag?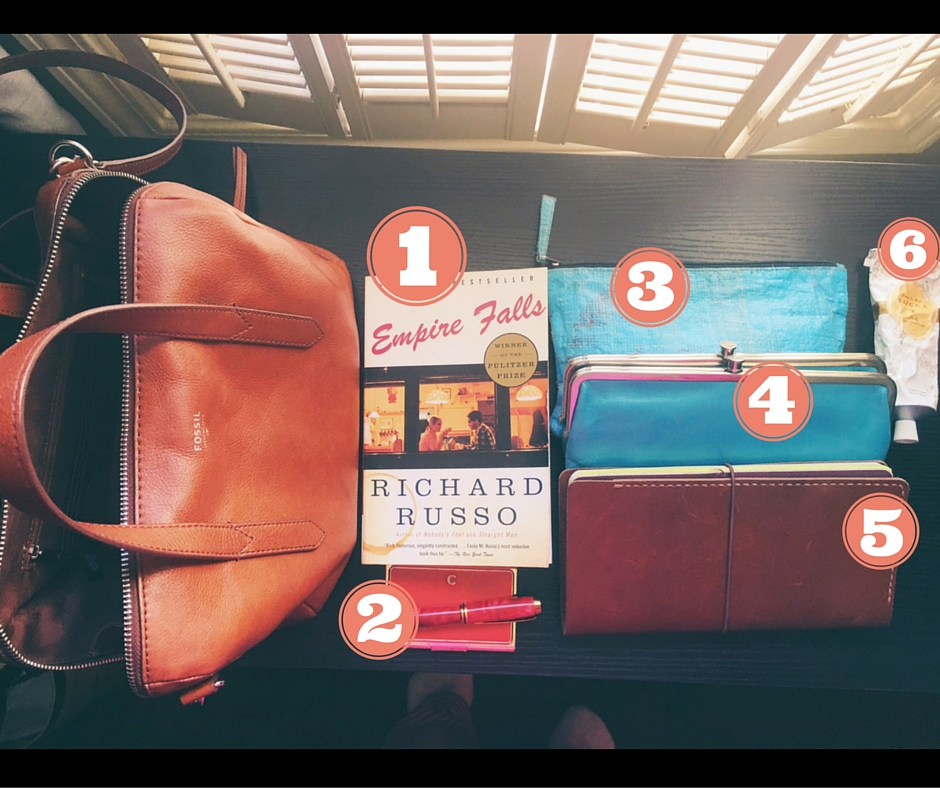 A book – I've taken to reading at lunch time. If it's not a book then it will be my Nook Glowlight.
My business card case and a pen.
Makeup bag.
Wallet
My bullet journal/planner/my life.
Hand cream.
Yes, it really is that easy.
FYI, cell phone not pictured because that is what I was using to photograph this post. But there is a side pocket on the outside of my bag and that is where I slip my phone into when I'm not using it.
So, there you have it, What's in my bag? What's in yours? This has been a blog post for #BlogSpringFever. Are you participating?
Ciao Mio Amore,