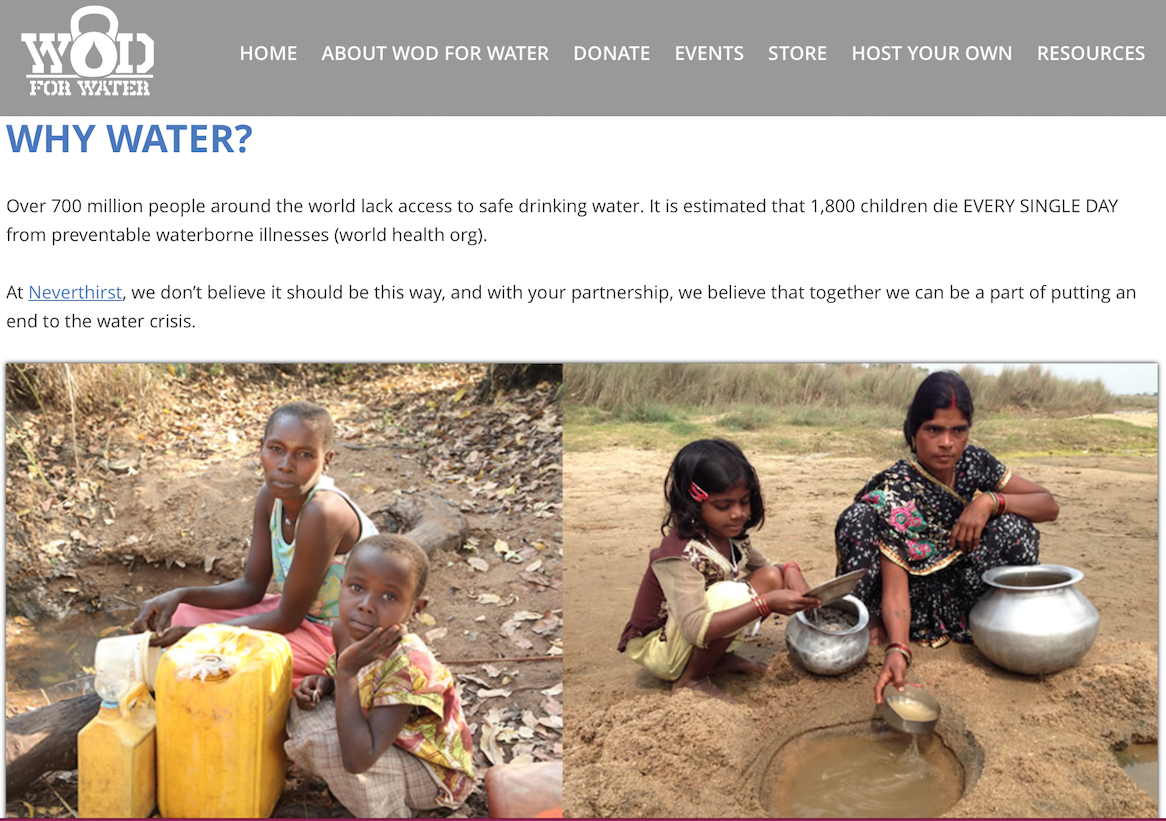 Iron Tribe Fitness and Neverthirst come together in their annual fundraising event, WOD for Water.
The fundraiser will help bring clean water to over 700,000,000 people around the world who don't have access to safe drinking water.
3-2-1…LIFE FLOWS

Join us for our 2nd Annual WOD for Water and help us raise $10,000! Every dollar you raise helps us bring clean water to villages in India, Cambodia, Sudan, South Sudan and Nepal.

This is where we need YOU! We need your help in raising $10,000. Sign up today and get your friends, family, and co-workers to donate and help us reach our goal of $10,000!

Reminder: this is a donation so it's tax deductible!
LOCATION
The Town Park at the Villages
of Providence
Huntsville , AL 35233
START TIME
November 14, 2015
9:00 AM
Our Iron Tribe Fitness coaches have their very own fundraising pages. You can CLICK HERE to help them out with your donation.
The Iron Tribe Fitness athletes will be participating in the WOD for Water event.
Thanks for reading and show me Your Moxie!